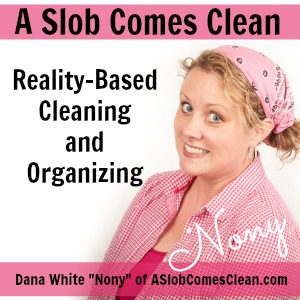 Podcast: Play in new window | Download
Subscribe: RSS
I love this episode! Maddy shares how she used my decluttering strategies to clear out her garage that was being used for storage! I love hearing about how she has been able to declutter while living with a very busy and stressful work schedule.
We discussed procrasticlutter, sentimental clutter, and making progress in craft and office spaces.
Mentioned in this episode:
Through December 31st, 2019, The 5 Day Clutter Shakedown will be $20 with the code NEWYEAR. That's half off its normal price of $40.
For the month of January, 2020, the code JANUARY20 will take off $15, making the course $25.
Go here to get your copy of The 5 Day Clutter Shakedown! 
Sponsor: Puracy.com/slob. Get 20% OFF your first order!
–Nony
Related Posts: