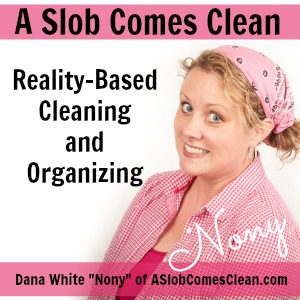 Podcast: Play in new window | Download
Subscribe: RSS
I answer these questions in today's strategy session:
I'm constantly starting over because we fall off the bandwagon. We keep hopping back on, though. Do you think we'll ever make enough progress that way to make a difference? 
How do you manage your time? I'm constantly on the go, and I want to better manage my errands so that I can have a bit more time at home for fun things and for getting my house under control.
How do you motivate yourself to keep at it?
Links Mentioned:
Sponsor: Betterhelp.com/clean. A Slob Comes Clean listeners get 10% off your first month with discount code CLEAN.
Sponsor: Right now, ButcherBox is offering new members ground beef for life.  That's TWO pounds of ground beef in every box for the life of their subscription PLUS $20 off their first box. Just go to ButcherBox.com/slob or enter promo code SLOB at checkout.
–Nony
Related Posts: