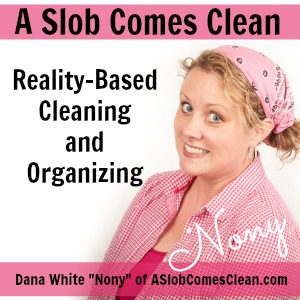 Podcast: Play in new window | Download
Subscribe: RSS
I've known Amy for ten years, and I've watched as she has had to adjust to changes in her health. I asked her to come on the podcast and share the ways she has changed her strategies in her home and in her thinking.
My new book: Organizing for the Rest of Us
Mentioned:
One Two Three by Laurie Frankel (my affiliate link to audiobook)
Sponsors:
Betterhelp.com/clean. A Slob Comes Clean listeners get 10% off your first month with discount code CLEAN.
Get 10% off your entire first order with my promo code CLEAN at OSEAmalibu.com
Visit ritual.com/clean. Ritual is offering my listeners 10% off during your first three months!
For a limited time ButcherBox is offering new members a great deal. Sign up at ButcherBox.com/slob and get 2 lbs of ground beef free in every order for the life of your membership
–Nony
Related Posts: