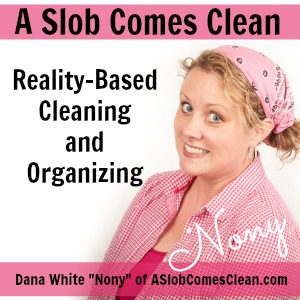 Podcast: Play in new window | Download
Subscribe: RSS
So how do I cure my Time Passage Awareness Disorder? And my other Slob Problems? There are mindset changes and there are strategies. I'm talking about both.
My new book: Organizing for the Rest of Us
Sponsors:
Betterhelp.com/clean. A Slob Comes Clean listeners get 10% off your first month with discount code CLEAN.
Get 10% off your entire first order with my promo code CLEAN at OSEAmalibu.com
Visit ritual.com/clean. Ritual is offering my listeners 10% off during your first three months!
For a limited time ButcherBox is offering new members a great deal. Sign up at ButcherBox.com/slob and get 2 lbs of ground beef free in every order for the life of your membership
–Nony
Related Posts: