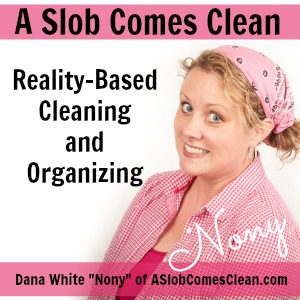 Podcast: Play in new window | Download
Subscribe: RSS
This was a fun conversation! Sarah has made so much progress, but now she's having to adjust everything after a big move and lots of challenges.
We discussed:
learning to live with 3 generations of people with ADHD when you are not one of them.

decluttering while doing all the other stuff (working, parenting, volunteering, housekeeping, etc.)

strategies for working through having an autoimmune disease and facing days when your body will not do what your mind needs to do.  
Want to be a patron of the show? Find out how at Patreon. 
Sponsors:
Go to thirdlove.com/clean and get 20% off your first purchase!
Get a free two week trial at prepdish.com/aslobcomesclean
Betterhelp.com/clean. A Slob Comes Clean listeners get 10% off your first month with discount code CLEAN.
–Nony
Related Posts: