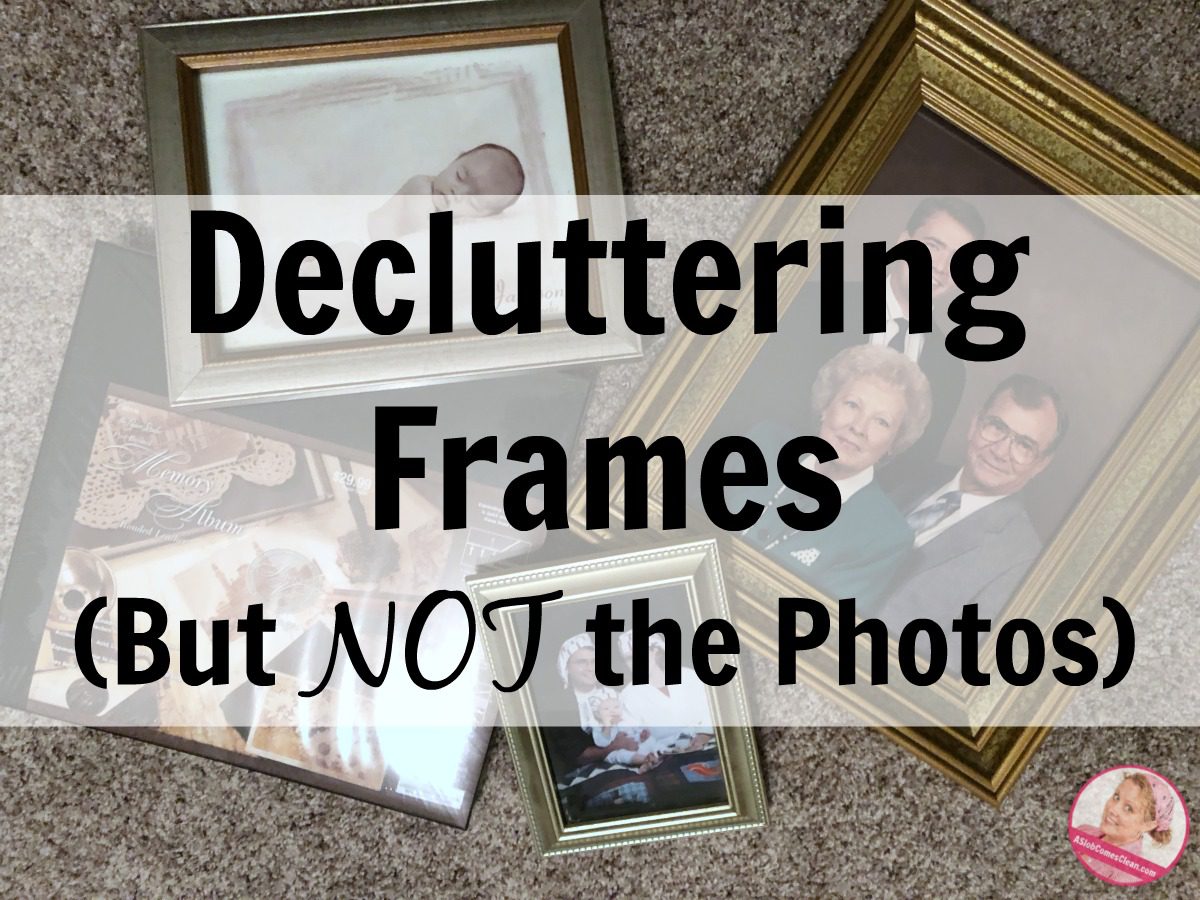 Over the past few weeks, we've removed things from walls so they could be painted, and moved every last item from one room to another while floors were replaced.
It's not the least bit fun, y'all.
But it's revealing. Things that once seemed perfectly fine become unfine. I'll take something out of a space because I have to. But if I don't like it, I'm definitely not going to put it back in that space.
But what about photos?
Photos are . . . photos. A sentence containing the words "decluttering" and "photos" together is almost sure to produce Decluttering Paralysis in people like me.
As I emptied shelves and cleared surfaces and took framed photos off our walls, I realized many photographs didn't necessarily need to be in frames.
The frames have gone out of style or there are newer photos I prefer to display.  And they take up so MUCH SPACE that I need for other things.
So I did the same thing I did when I packed up my Mother-in-Law's home last year. I bought a 12×12 post-bound album from the scrapbooking section at Hobby Lobby and filled it with the 8×10 and 5×7 and 11x14 (now 12) photos.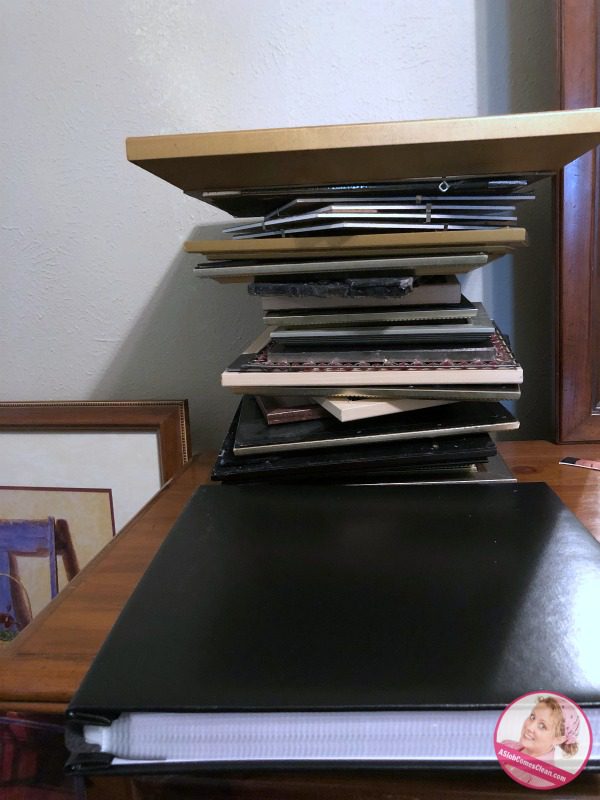 And now, those photos take up a small amount of space filled with happiness, instead of walls and surfaces (or storage boxes . . . ) filled with too much stuff.
So yay.
Yay for honoring our family photos instead of resenting them.
Here's an affiliate link to a similar album on Amazon that (at the time I'm posting this) is cheaper than what I paid for mine.
I also made a video about this! Watch below or see it here.
–Nony
Related Posts: