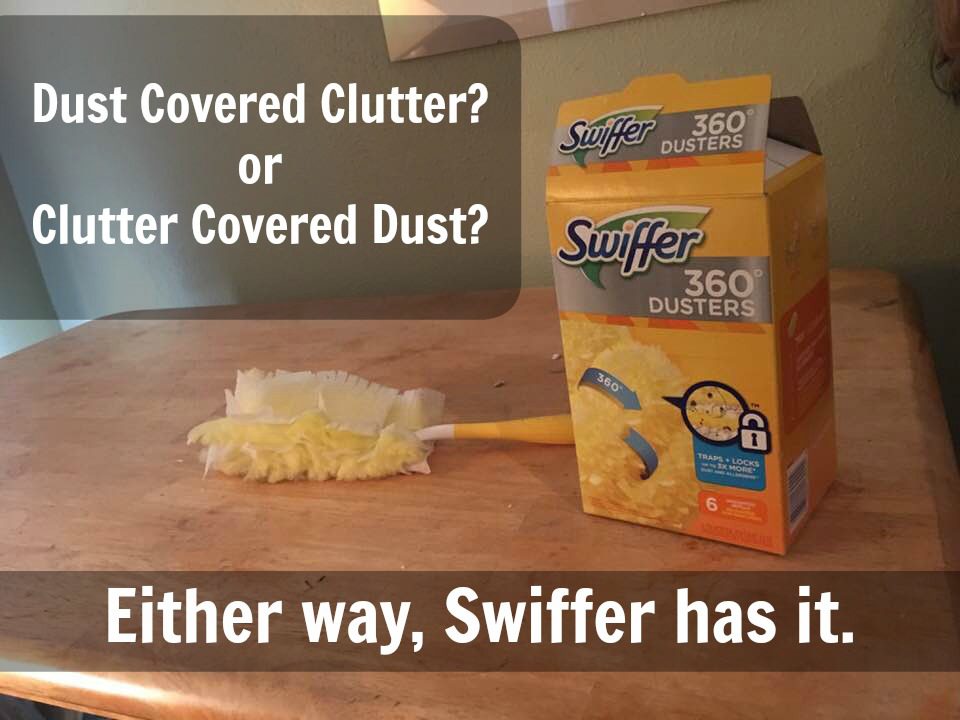 I decided to use a recent burst of spring cleaning energy to tackle a problem area in my master bedroom. Sometimes "spring cleaning energy" is best used on a decluttering project I've been avoiding. I'd had the great (<-sarcasm) idea to put a table in the corner, next to my side of the bed. My super-logical reasoning was something about needing a place to organize papers related to my first book.
I finished writing that first book more than two years before I tackled this spot.
If I used the table to keep book-writing stuff straight, that only lasted a few weeks as a positive organizing force in my home before it turned into a dumping ground. Important things went on top of that table and under that table and around that table. Unimportant things mixed with the important ones and ultimately it was one big cluttered mess.
I'd known for a while that getting rid of the entire table, eliminating the dumping zone/flat surface, was the only way to make actual improvement in that space.
But as I peeled back the layers of clutter, I was reminded of the delusion I hold so dearly.
My delusion is that even though there's a big Pile O' Clutter in the corner, I've been "cleaning my room" consistently. Dusting and vacuuming and such.
Except that it isn't actually possible to clean a table that's covered in clutter.
So rather than come to a screeching halt, I grabbed my Swiffer Dusters.
The issue was dust. Dust that had drifted into the piles.
Clutter is bad enough. But dust-bunnied clutter is worse.
A rough-surfaced canvas (with kid art on the other side) that had gathered grossness? One swipe and it was gone.
A baseboard that had been hidden and un-get-to-able because of clutter? A quick swiff and it's passable.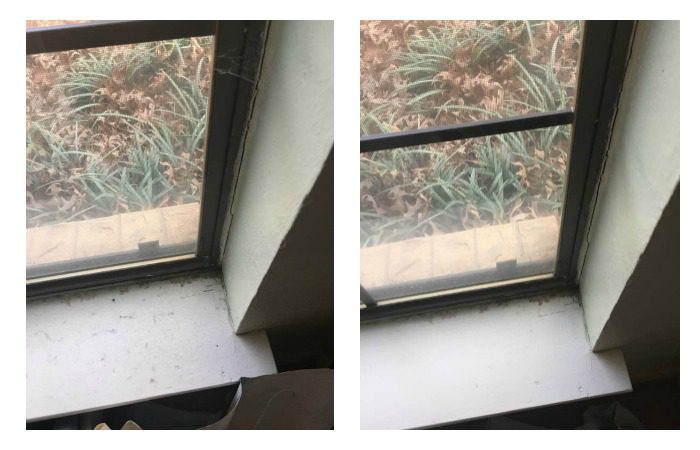 A window sill that I can finally reach now that the clutter-collecting table is gone? One brush with the Swiffer Duster and it's non-embarrassing.
There's something to be said for a quick and easy way to remove (not just spread around) the dust. The Swiffer Dusters trap and lock the dust in one quick and easy swiff. And if swiffing waist-high dust dust opens my eyes to some up-high-on-the-wall dust, I just get it with my Swiffer Sweeper.
   NOTE: GIVEAWAY IS OVER. Want a package of Swiffer Dusters refills and more Swiffer stuff to help you deal with Clutter Covered Dust as you're decluttering? One person who comments will win a Swiffer prize package valued at $50! Just tell me if you're focusing your spring cleaning efforts on deep cleaning or on decluttering? I'll use random.org to pick one commenter on May 15, 2018 at 9 p.m. Central and that person will have 48 hours to respond to my email to claim their prize! Winner has to be in the continental U.S. (Sorry!!) See all my giveaway policies here. 
–Nony
Related Posts: