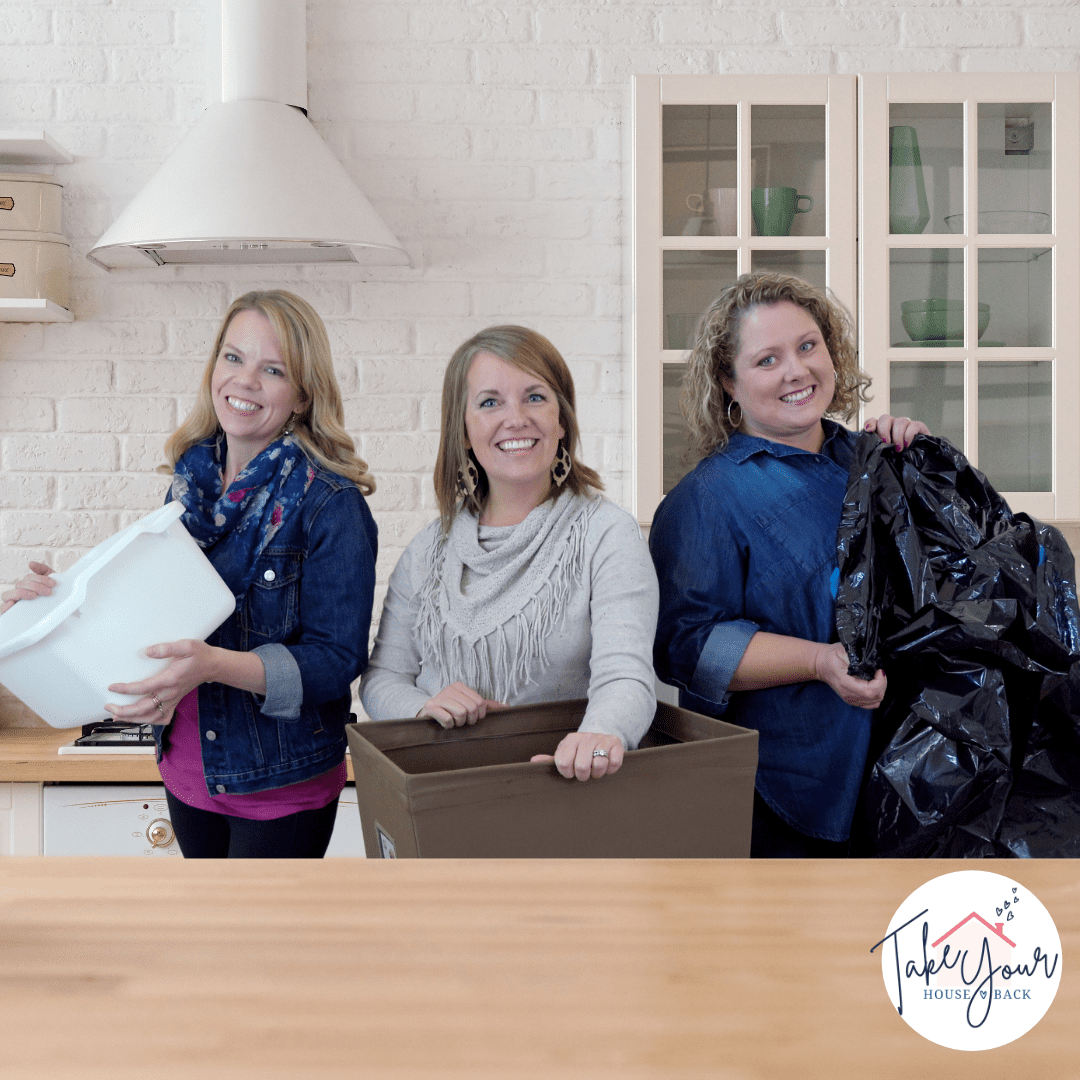 I am so excited about this, y'all. I've teamed up with Dawn from The Minimal Mom and Cas from Clutterbug to bring you a course called Take Your House Back! It starts on January 1st, and I am so excited about how it turned out.
The reason I teamed up with these two smart women and the reason we worked so well together is that you guys are the ones who connected us.
For the past few years, I've heard from so many of you that you have been helped in your own homes by following me, Dawn, and Cas online. They've heard the same thing from you, and we ended up deciding to work together on this.
We each focused on our sweet spots. I teach my decluttering method (and had SO much fun walking Cas through it), Cas works her organizing magic (including diagnosing my organizing style), and Dawn shares her wisdom on making minimalism work in real life. And we had on camera discussions about our unique perspectives on all these things and were amazed at how we agreed on pretty much everything!
And honestly, we had so much fun. You'll learn a lot AND you'll laugh.
The categories in the course are: Have Less. Do Less. Want Less. The course includes videos, printables, and podcasts, and there's a facebook group where you can support one another as you take your house back!
Go here to learn more about the course! 
There's even a way to give the course as a gift! (Or you can ask someone to give it to you!)
Here's the video I just shared on my YouTube channel. I'm pretty sure you'll be able to tell which part I did and which part Dawn did . . .

If you don't see the video, click here to watch it on YouTube.
You can learn more about Dawn at her YouTube channel: The Minimal Mom, and Cas at her YouTube channel: Clutterbug. You're going to love both of them if you don't already know them!
–Nony